Our Story
Love at first Razorback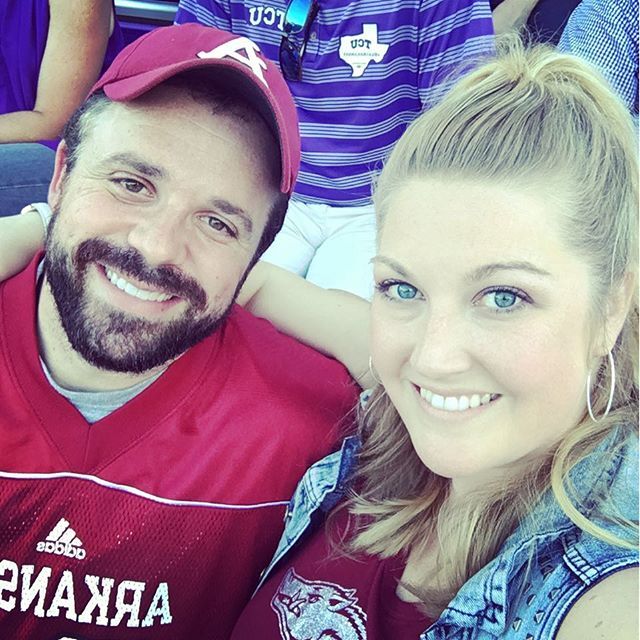 Robert knew I was the one for him when he arrived to my house for our first date and I had a wall dedicated to Razorback memorabilia! I had a difficult time finding something to wear and remember calling my mom crying that the only thing I looked okay in was a dress I bought from Walmart...Well...I wore it. He patiently waited for me to get ready and told me I looked beautiful as soon as he saw me. A gentleman from the beginning, he opened every door that night. Living in NYC for 5 years it was a breathe of fresh air to go out with a southern gentleman again! He knew my favorite food was Italian and took me to CaVino's on our first date. We sat outside and talked all night. I knew he was the one when I had a friend visiting from out of town (Michaela!). We are huge book nerds and had a plan to see a movie based off one of our favorite book series... Robert wanted to see me so bad he went to see this totally geeky movie with us. Even after sitting through Percy Jackson he still drove us home and kissed me for the first time! He has always accepted me as I am...loud, nerdy, chatty kathy, and sometimes a diva.... But he loves me and all my faults. As I love him....even if we will be late...to everything. We are best friends and I couldn't imagine doing life without him. We are so happy and look forward to sharing our LOVE with our closest friends and family.
The Wedding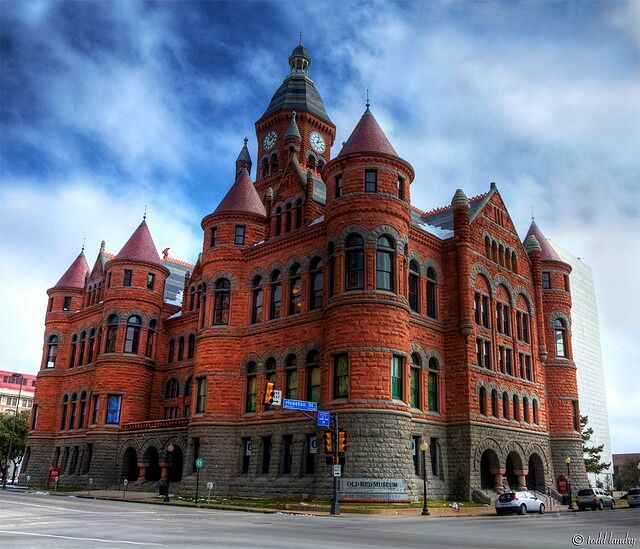 Saturday, November 4, 2017
5:00 PM
Ceremony and Reception
Old Red Museum of Dallas County History & Culture
100 S Houston St, Dallas, TX 75202, USA
Please join us in celebrating our love and comittment to each other!
Wedding Party
Adriane Delaney - Matron of Honor
Not just my big sister, but my ride-or-die, my best friend, and my confident. She has been there for me through every aspect of my life and we have only grown closer in our adult years. I'm so lucky to have an amazing, smart, and wonderful sister by my side on my wedding day!!
Lauren Choffel - Matron of Honor
My best friend since the 3rd grade! We say the 3rd because I called her a very ugly name in the 2nd...but she loved me anyway. Through thick and thin..and what felt like a million miles...She has been there through it all. Just as I stood by her on her best day...she will stand by me! BFF forever.
Natalie Sharp - Maid of Honor
My soon to be sister and bestie for the restie! I would never make it without you! I fully believe Robert was brought into my life for this amazing friendship and I can't wait for a lifelong of laughs, tears, and Kenny's brownies.
Michaela Madison - Bridesmaid
We met in Oklahoma only to meet again in New York City. The one that always has my back, takes my side, holds my hair, and will watch Harry Potter with me ALL DAY EVERYDAY. I just hope it doesn't rain the day of the wedding...
Bridget Crouch - Bridesmaid
My cousin and basically my sister (when she finally decided I was as cool as Adriane). I can't remember a summer we didn't get in trouble but have the best time of our lives. We have stuck together through it all...and I even found her a HUSBAND!
Mariah Hitt (soon to be Fletcher) - Bridesmaid
She said she liked my flip flops and I made her my bestie. I'm not sure she was ready for what she signed up for! Words can't describe the things we've been through but I know I wouldn't have made it without this one. To our last time in a corner shower. Hold my hand.
Anita McCluskey - Bridesmaid
From across the pond! We only spent a short time in NYC together but I made a lifelong friend. She may be using me as her "American Friend", but she can't get rid of me now!
Alex Poynor - Bridesman
I had to stalk him in Hastings to be friends with me...but it was WORTH IT! I can't even put in words our relationship, but it's more amazing every year. Couldn't do this without him by my side!
Brandon Doty - Bridesman
My person. I am who I am because I met Brandon at ASU. From the marshmellow bed, to the Big D...I couldn't imagine my best day without him.
Hunter Nunn - Best Man
Robert met this guy from the small town of Longview, Texas when they were randomly selected to live together in the Phi Delt house at the University of Arkansas. These young men have shared many great adventures. They strive to have a good time wherever life takes them which sometimes leads them towards the Dallas Cowboys and Arkansas Razorback games. Hunter is now practicing law in Dallas and struggles to make it outside of the 635 loop if it's not traveling to see Gary P. Nunn play or his girlfriend Jeni in Florida.
Justin Bules - Groomsman
Robert and Justin met through Rush when Justing became Hunter Nunn's little brother in the Phi Delt house at the University of Arkansas. Justin and Rob ended up having many business classes together and studied nothing else while in Fayetteville to become the successful business leaders they are today. Justin even said that he thought Robert could have been a country boy from Crawford County, Arkansas like himself if Robert wasn't really from Dallas. Justin is now focused on selling all things PepsiCo in Northwest Arkansas where he has started his family with his wife Natalie and daughter Lillian.
Aaron Ambrite - Groomsman
When their parents married about 20 years ago these boys became step brothers. Yes, like the movie and yes, we did karate in the garage. Robert and Aaron grew up together and share a special bond. These guys have done almost everything together from playing soccer and basketball, to becoming Eagle Scouts, and recently running in the 2016 Chicago Marathon together. Oh the family vacation stories they can tell. Aaron is now an maritime attorney at a large shipping company and is happily living in Chicago with his wife, Katie, and their new puppy Charlie.
Brett Salisbury - Groomsman
Brett and Robert didn't know each other until they lived in the same dorm at the University of Arkansas. We had some of the same classes and quickly became a power duo that showed the Walton College of Business a thing or two. Multiple moves later we're still living within walking distance. Brett now is in sales and lives in Plano, TX with his wife Taylor and their kids JB and Glynn.
Vlad Bekker - Groomsman
They've been close friends since freshman year of high school. Vlad schooled Robert in honors algebra class and went on to become a VP of Compliance for a Texas pharmacy chain. He is currently earning high marks at UTD in a dual masters program. The Longhorn vs. Razorback games are always fun.
Brandyn Lewis - Groomsman
Brandyn and Robert have shared many work stories and banquette beer in the last 4 years. Having similiar backgrounds at different SEC schools along with a sincere desire to live like Mad Men created a unique friendship. Brandyn is now living in Addison, TX with his girlfriend Ale Ale Alejandra and fights rush hour traffic downtown daily to his corner office at a mortgage company.
Jonathan Powell - Groomsman
JP met Robert in student government at the U of A. They took it so far as to run for student body President and Vice President on the same ballot. They lost that election, but after getting to know each other and learning how the other thinks that created a long lasting friendship. JP is running the show at Community Coffee out of Baton Rouge, LA.
Ty Delaney - Junior Groomsman
This little stud is Whitney's sister Adriane's oldest boy. Ty is growing up to be a true southern gentleman.
Hastin Delaney - Junior Groomsman
Hastin is Adriane's younger son who's growing up to be a real ladies man.